A whole ecosystem designed to shoot up your leads
CRMs help you take advantage of all the business opportunities generated through your website and they are also very useful for your company when it comes to getting new leads and establishing a proper relationship with them. Both Salesforce, one of the most demanded CRMs on the market, and Pardot, its marketing tool, can offer great potential for your company. But they do not work on their own. A bit of creativity is required if you want to get the most out of them.
At OKB Interactive Studio we can help you communicate better with your customers through Pardot and give your marketing actions a more original and professional touch so that your email marketing campaigns look more attractive, your landing pages improve your conversions and your customer journeys increase the engagement of your contacts.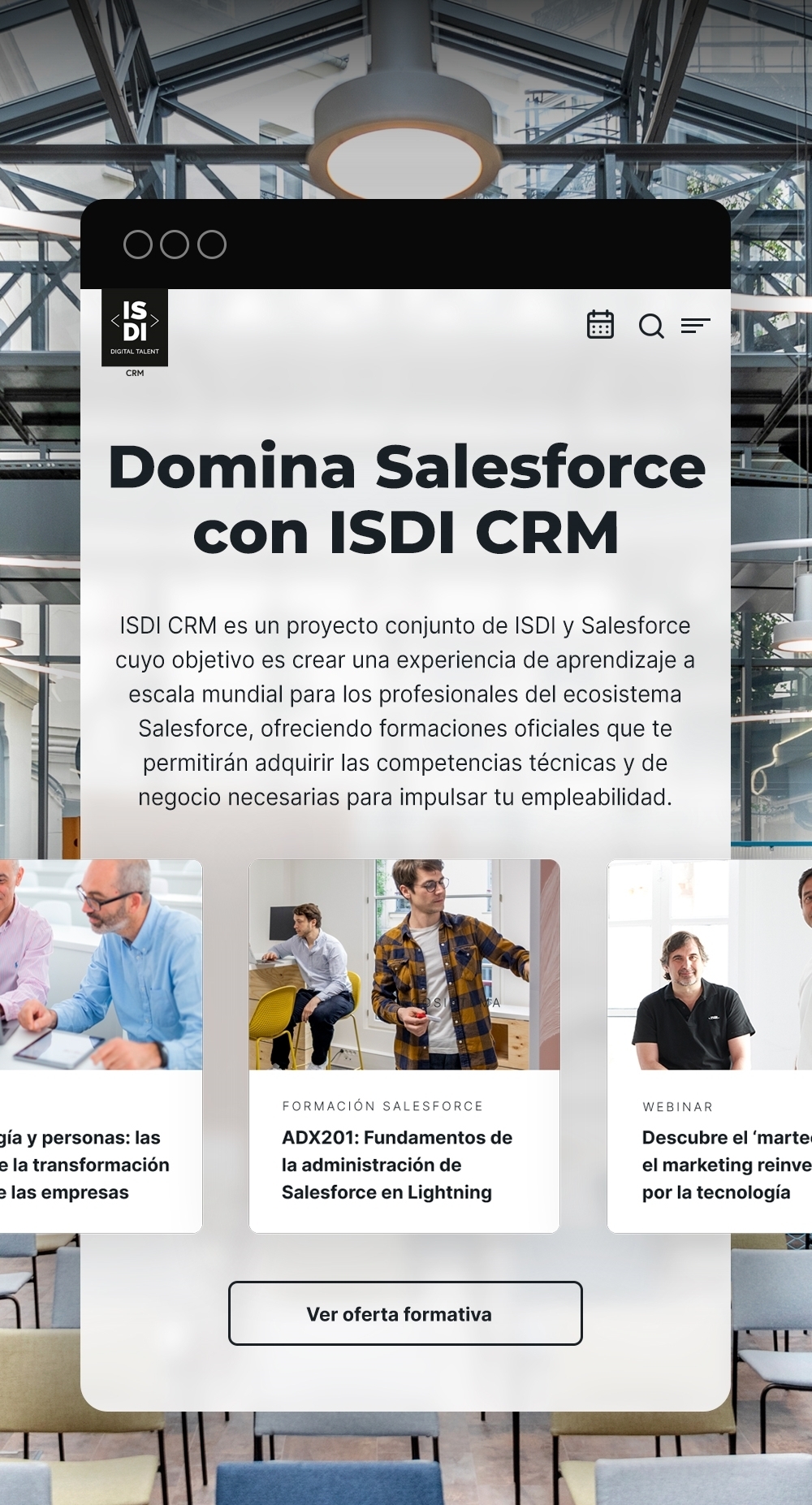 About this project
A multi-language website integrated with Salesforce
ISDI is a school for digital business professionals and ISDI CRM is its business unit specialized in Salesforce training, one of the most popular CRMs in the world. With its launch at the end of 2019, ISDI CRM needed to create from scratch a multi-language website (English, Spanish and French) that would serve as a container for all its training offerings and also become a reference site for the Salesforce community, with news, events or job offers.
In addition to the design and development of this new website, this project included the WordPress implementation for content management by the ISDI team, the integration with Salesforce and the development of email marketing and marketing automation actions through Pardot, the Salesforce marketing tool.
We do
UX / UI, front-end, WordPress, Salesforce integration, landing pages, emailing, Pardot.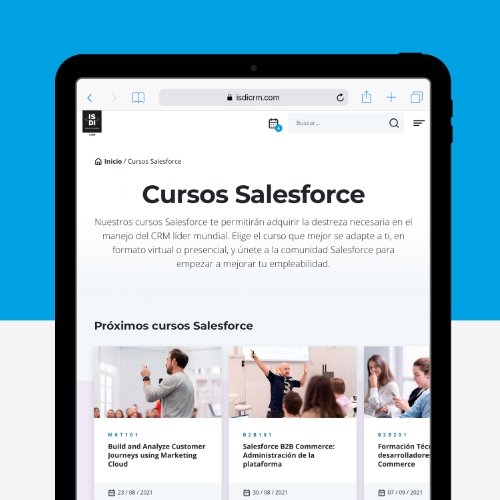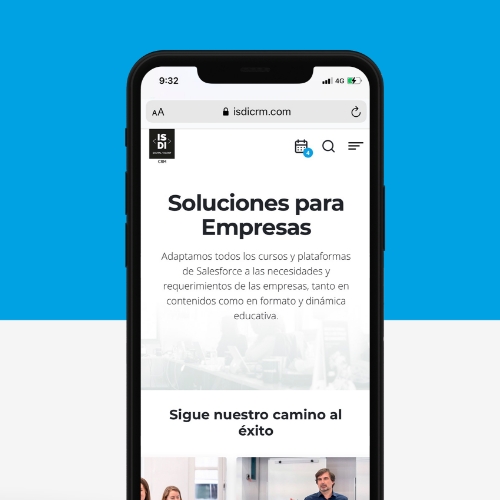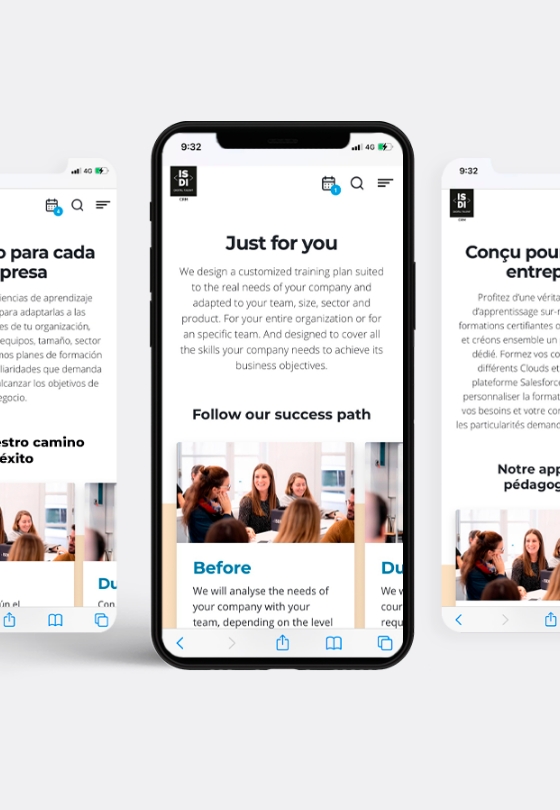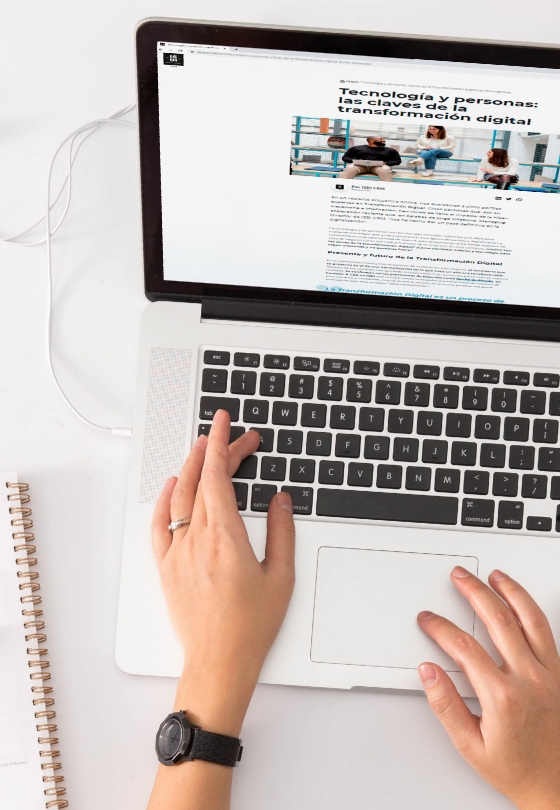 Your Pardot emails look in your own image
Conquer your users' inbox
We design email marketing campaigns for your company. We can carry out the entire process, from the design of each email to its sending, including automation through journeys as well. But if you prefer we can also integrate customized and fully editable templates in Pardot so that your day-to-day communications can be managed by your own team in a more coherent way and aligned with the look and feel of your site.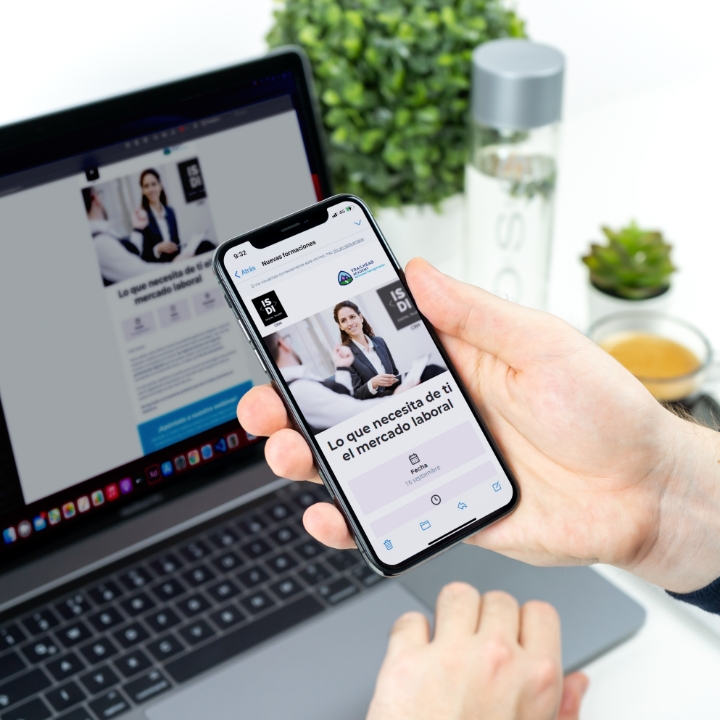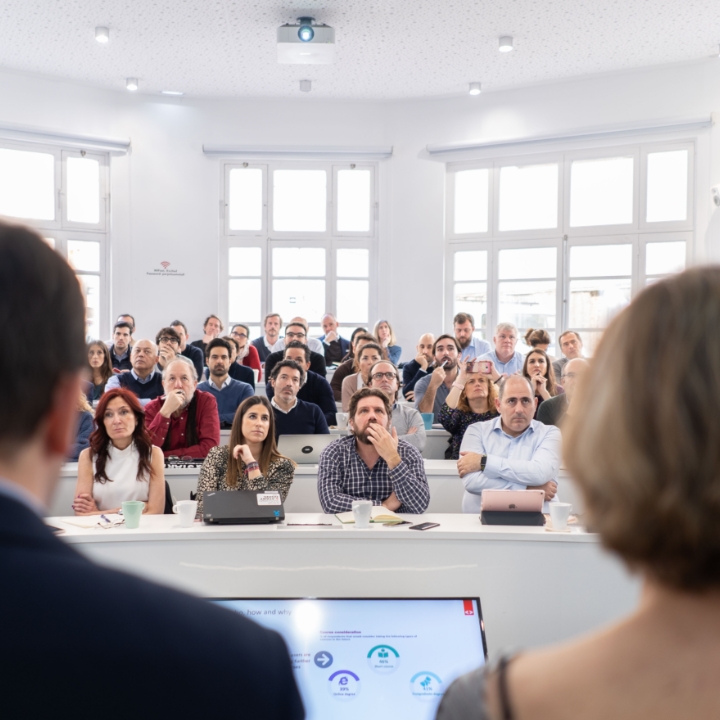 Responsive and cross-platforms design
All of our email templates can be integrated into Pardot, where they can be easily edited and customized without the need to modify any code. In addition, they are compatible with the main email clients, such as Gmail, Apple Mail, Outlook or Yahoo!, both in their desktop version and in their mobile applications as well. And there is no problem if you work with another platform instead Pardot! We also integrate email templates in MailChimp, Sendinblue, Campaign Monitor or any other ESP you use.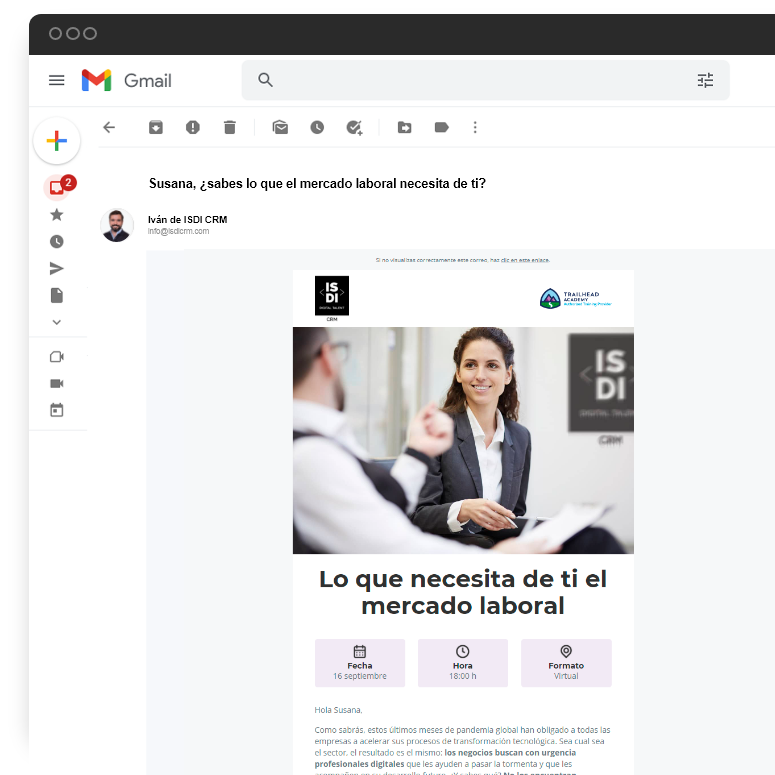 Landing pages for more conversions
Get more leads with your campaigns
We create custom landing pages focused on conversion so that your paid-media campaigns get more leads and improve their ROI. We also design and integrate Pardot templates with which you can create your own landing pages fully editable and aligned with your branding and the look & feel of your site.
Don't miss out any business opportunity
Manage your leads with Salesforce
All your new customers will be attended by your sales team as soon as possible if you integrate your site's contact forms with Salesforce. We can help you.
Improve your image on social media platforms
A very spacial part of your company's communication is done through social media platforms. That's why our services include the development of creatives for any of your networks (LinkedIn, Twitter, Instagram, Facebook...) and we advise you on the redesign of your social media platforms profiles. We can also help you if what you need are creatives to improve your paid-media campaigns, both on social media or Google Advertising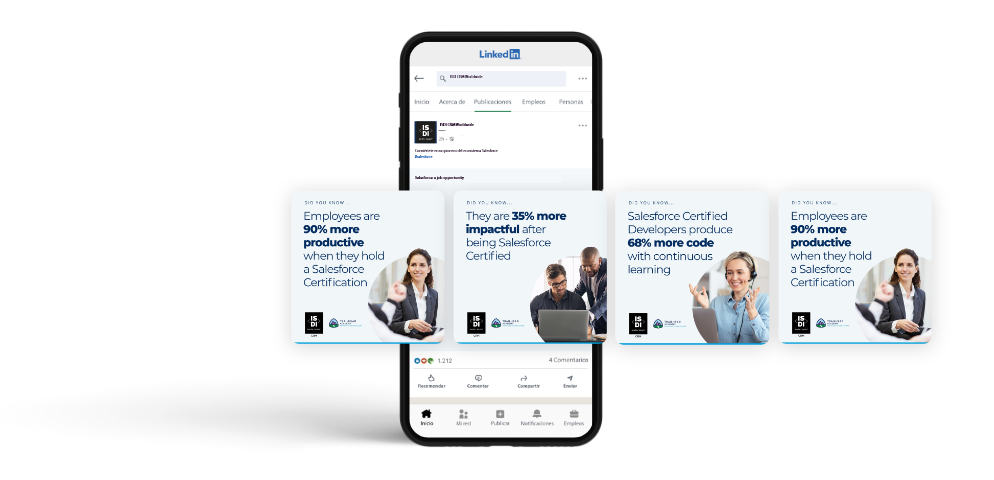 Get more leads for your company
We help you integrate your site with Salesforce and build new marketing campaigns with Pardot.
Your website connected with Salesforce.
Email template design.
Landing page design.
Marketing Automation.
Let's work together!
We are in Madrid, but we can work with you wherever you are. Tell us about your project and we will be happy to schedule a call or video call to discuss it in more detail. Without obligation.
Contact us