Make your most ambitious ideas come true
Sometimes doing what no one expects of us is exactly what everyone expects us to do. Surprising and breaking the rules becomes an obligation that adds to your product and your brand a differentiating value that makes you unique and remarkable.
At OKB Interactive Studio we help you to take risks with your designs, making any of your crazy ideas come true. Get that original touch you are looking for your website, microsite, landing pages or marketing campaigns.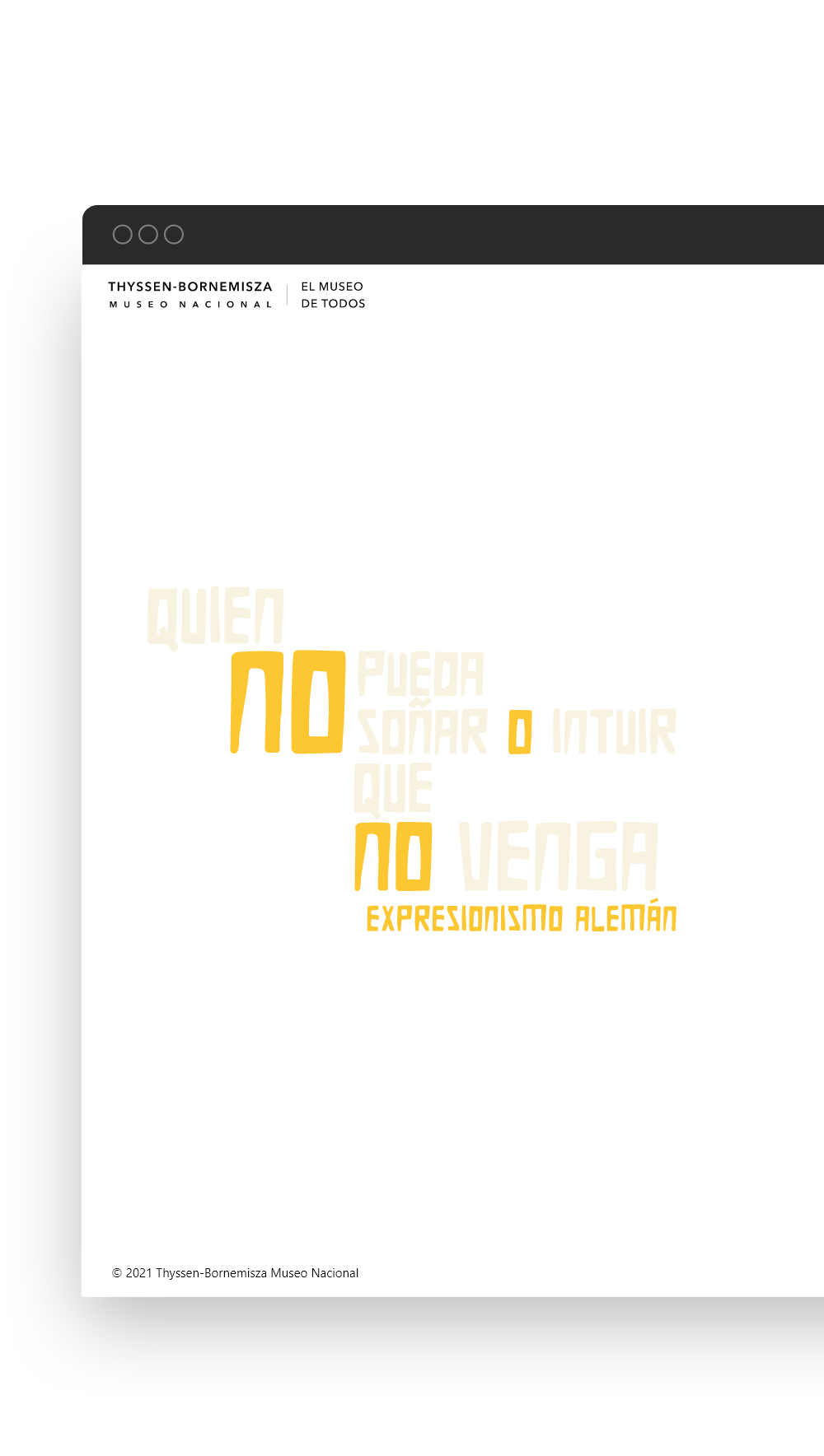 About the project
Those who can't dream, stay home
At the end of 2020 the National Thyssen-Bornemisza Museum in Madrid decided to publish a microsite on its website to promote the German Expressionism exhibition that it hosted on the occasion of the centenary of the birth of Baron Hans Heinrich Thyssen-Bornemisza.
One of the characteristics of this exhibition was that it avoided chronological linearity and opted for grouping all the works around the emotions that emerged from them. The microsite had to reflect this idea, and starting from a strong design proposal, it implied a development based on a free navigation and the prominence of the visual content over the text. A transgression that shows why the Madrid museum is one of the most important in Europe.
We do
Front-end, mailing, social media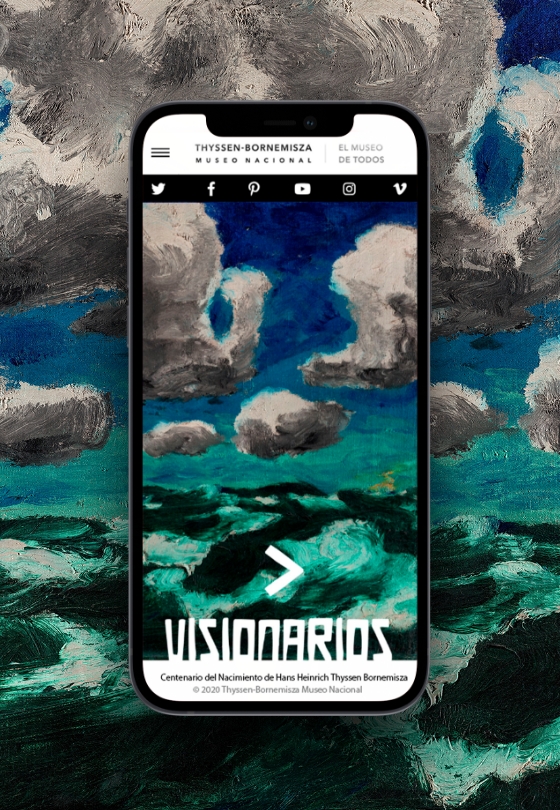 The latest trends are at your fingertips
Impact your users
Videos, CSS animations, elegant transitions between pages, amazing scroll effects... We provide your project with the latest web development technologies to achieve a professional and really impressive touch!
Tell everyone about your new idea
Tell your customers how amazing your new website is. At OKB Interactive Studio we create your newsletters and email marketing campaigns so that your users never miss a thing! We integrate them into any platform so you can easily edit and customize your emails without modify any line of code: Pardot, MailChimp, Sendinblue, Campaign Monitor... It's up to you! In addition, all our emails are compatible with the main email clients, such as Gmail, Apple Mail, Yahoo! or even Outlook, both in their desktop and mobile applications.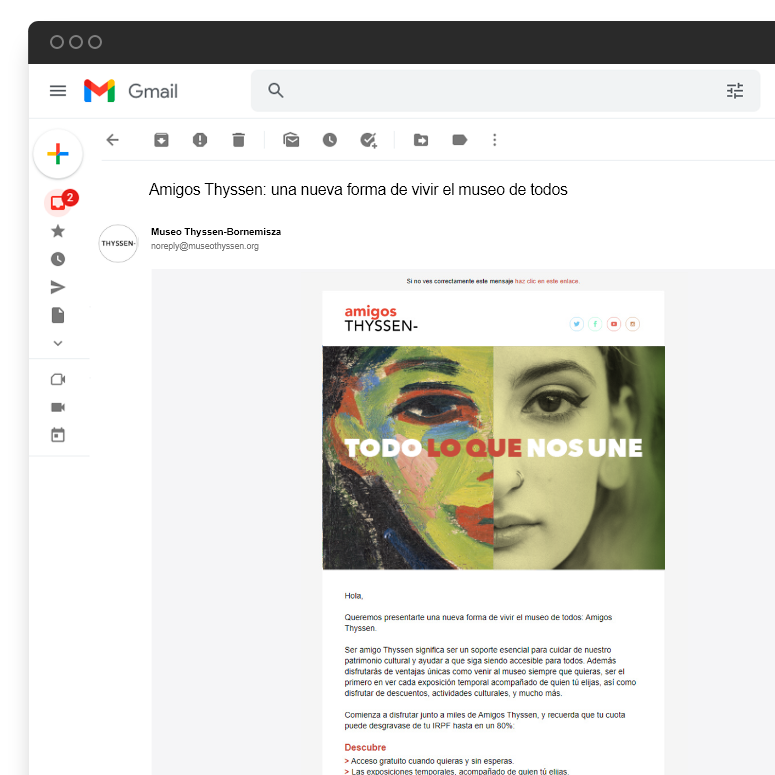 Never limit your ideas
We help you get the amazing effect you need for your projects.
Landing pages and websites development.
Videos and CSS animations.
Fully responsive.
Implementation of the latest development technologies.
Let's work together!
We are in Madrid, but we can work with you wherever you are. Tell us about your project and we will be happy to schedule a call or video call to discuss it in more detail. Without obligation.
Contact us