Building your personal brand with strength
In a certain way, people are brands. But there are people who have made their brand an inspirational source for others, developing a community around them. And to build a solid and successful brand, you need to pay attention to every detail.
We can help you with the design and creation of your personal website, which helps you to grow your brand with a powerful design aligned with your message, your values and your goals.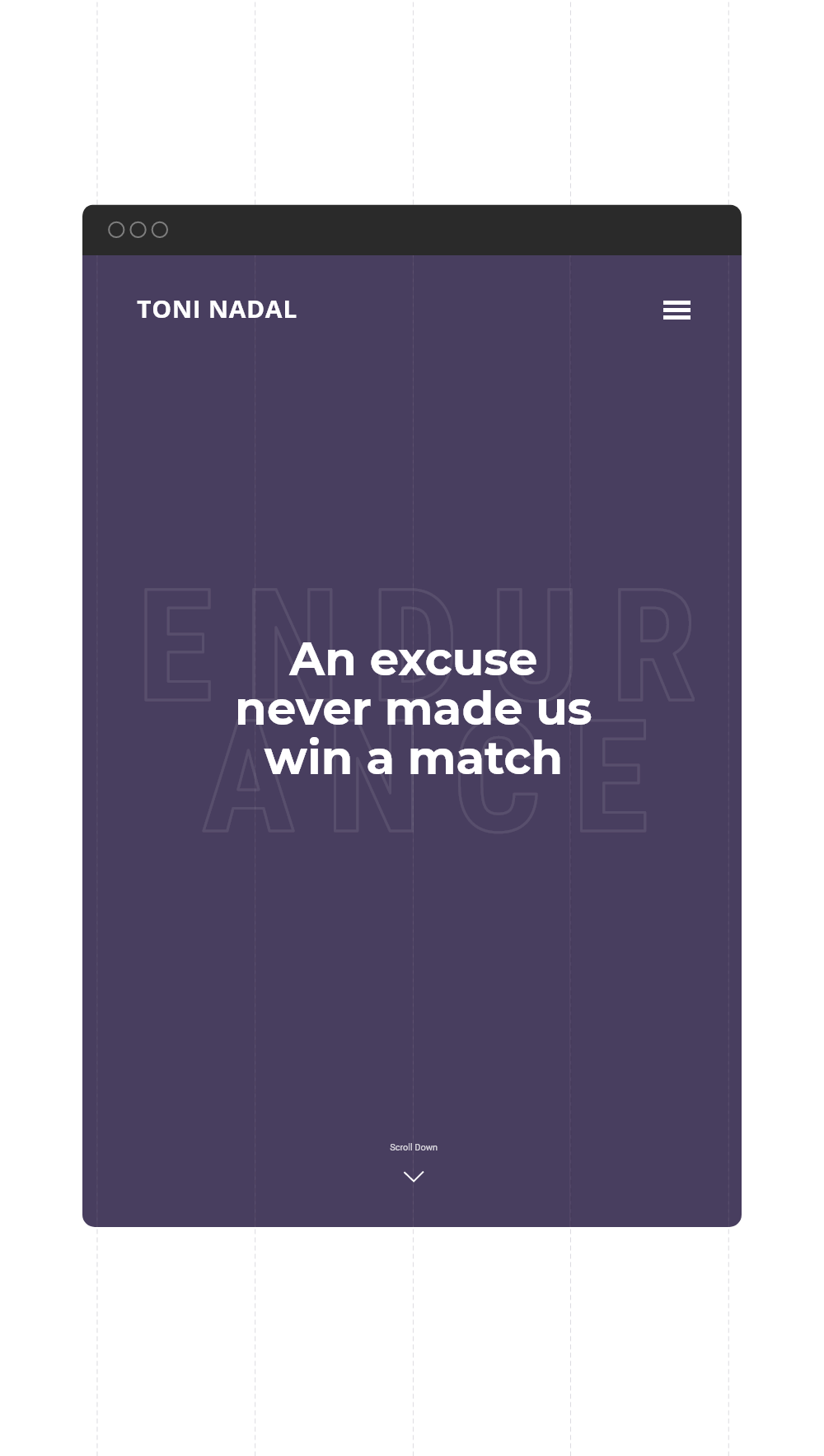 About the project
A consistent design with your message and your audience
Toni Nadal is a Spanish tennis coach. For 27 years he was mentor and coach of Rafa Nadal's, the most successful Spanish tennis player in history and one of the most outstanding figures in world sport. Nowadays, Toni combines his work as head coach at the Rafa Nadal Academy with his job as a speaker for universities and companies, where he talks about dealing with adversity and how to improve with attitude, inner resourcefulness and compromise.
Our work with Toni Nadal consisted in the design and implementation of a bilingual (English / Spanish) and fully responsive site, where the companies interested in his services as a speaker can contact him. In this sense, it was necessary that the message on which Toni's personal brand is built was perfectly integrated with the design of the site.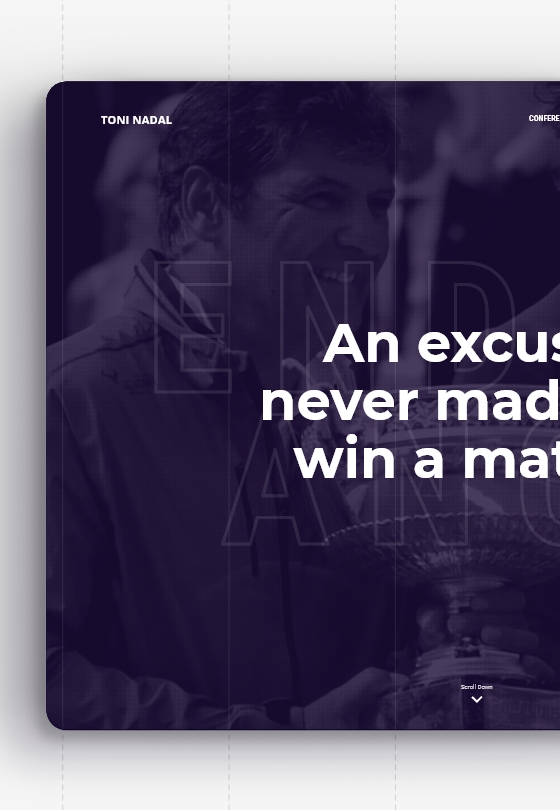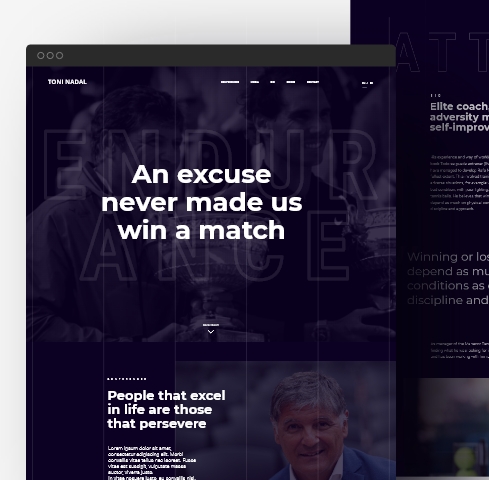 Rely on the best professionals
To shape a personal website who shows the world how you are in a successful way you need to pay attention to every little detail. At OKB Interactive Studio we can manage your project with solvency: all your technical needs are covered and you will get the original look you need for your web.
Let your brand do the presentation
We build your personal website to grow your brand and enhance your message, your values and your goals.
Exclusive design tailored to your personality.
Fully responsive.
Multilingual.
Focused on your target.
Let's work together!
We are in Madrid, but we can work with you wherever you are. Tell us about your project and we will be happy to schedule a call or video call to discuss it in more detail. Without obligation.
Contact us