Insights
What your online store needs to improve sales
Surely you already know that online stores have many advantages over traditional physical stores. An online store not only allows you to make a niche in spaces frequented by your customers (Google, social media networks …) but with them your products are available to a greater number of people (even physically far away), available 24/7.
E-commerce has been on the rise for years and with the 2020 COVID pandemic it has skyrocketed, becoming commonplace even among those who never thought they would accept it. And although there are different ways to sell online (such as promoting your products on a marketplace like Amazon), the truth is that having your own online store is the most recommended way.
However, you may know of some businesses whose digital experience has not gone well. Or you may even have an online store yourself that is not producing the expected results. The fact is, for your e-commerce to succeed, any old website won't do. That's why in this article we are going to analyze what your online store needs to improve its sales.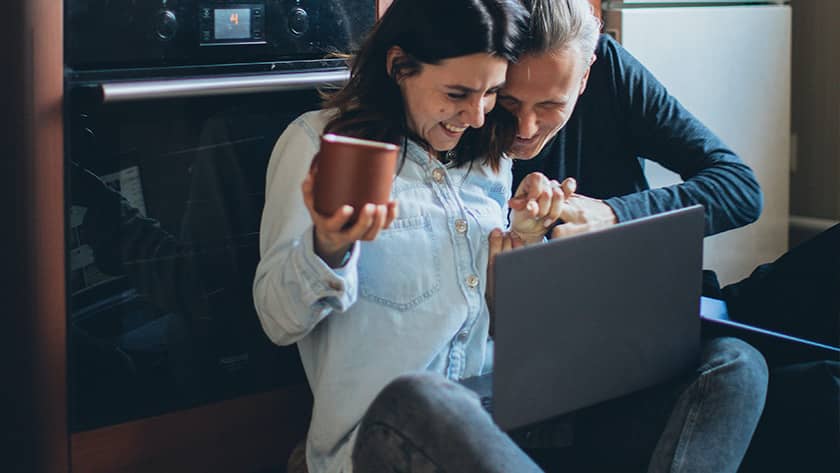 Improve the design of your store and your sales will improve too
The fact that more and more people are encouraged to buy from their computer or mobile phone is undoubtedly good news for your business. But it also has its negative side, because currently e-commerce is so established that in practically any market niche there are a multitude of brands competing. However, just because there are many online stores does not mean that they are all doing it well or better than you. The only thing you need to do is to stand out among so much offer. And design plays an essential role here.
What do you think your e-commerce says about you? An online store with a poorly maintained image not only says very little about you, but can also ruin your sales by not conveying the necessary reliability. Likewise, using a boring design without any personality will not help improve your store's sales, because your products will seem unappetizing.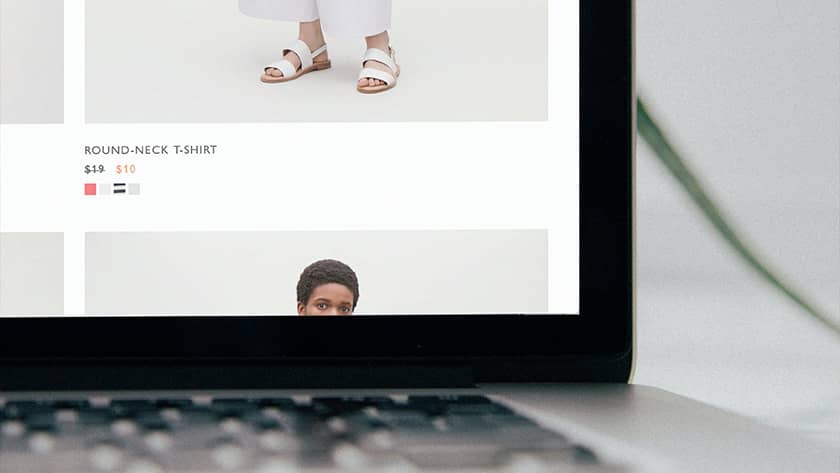 On the contrary, if your online store manages to be perceived as unique, to convey character and to present the product in an attractive way, sales will improve. That's why at OKB Interactive Studio we always argue that when it comes to launching your online store to the market, any store won't do: it is necessary that your e-commerce radiates personality, professionalism and differentiation, elements that will make your products stand out from the rest.
Explain your product well in your online store and you will sell it better
Undoubtedly one of the great disadvantages that an e-commerce presents compared to a physical store is that it is impossible to see or try the products before buying them. This generates logical reticence in your customers, because although there are products for which we do not need a physical impression before acquiring them and which work very well for online sale (such as a book), for others the previous physical evaluation is very important and its absence constitutes a difficult barrier to overcome. Who buys a perfume online without having smelled it before?
But apart from these extreme cases, for the majority of products we can easily solve this purchase barrier. The key is in the information.
The descriptions of your products should be as broad, clear and attractive as possible
The descriptions of your products should be as broad, clear and attractive as possible. And above all, they should include a good selection of quality photos and videos of the products, both general ones and those in which small details can be seen. Some online decoration stores even offer the possibility to see how their furniture looks in your house using the augmented reality technology incorporated in some mobiles.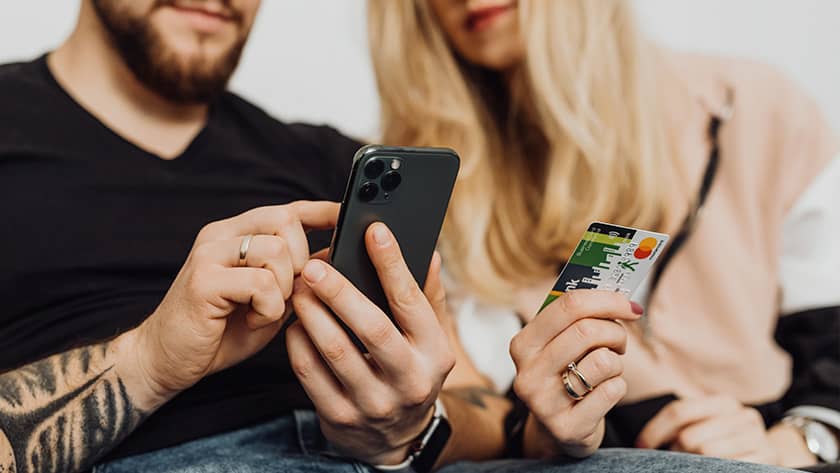 No relevant information should be missing, even those that a priori may seem obvious: weight, size, color, material, ingredients… The point is to anticipate all the possible doubts that the buyer may have and answer them before uncertainty ruins the purchase.
Describing a product well not only breaks the usual reticence of digital purchase, but it also reduces the number of returns, something that your business is undoubtedly interested in. Who hasn't been surprised once by receiving a product at home that is very different from what was expected when it was purchased online? Avoid these cases at all costs.
Less uncertainty, more sales
We are all potential online buyers. What differentiates us is that some of us have overcome some fears and others have not. Those who reject e-commerce do so either because they are not very familiar with technologies or because they do not feel safe. So we need to minimize these fears as much as possible if we want our store's sales to grow.
Make navigation easier
Navigating an online store from selecting a product to confirming payment can become convoluted. Therefore, it requires a solid design to prevent your customers from getting lost along the way. Establish clear, intuitive steps and reduce them as much as possible. Use straightforward, unambiguous, and friendly language. Most importantly, never assume anything on behalf of your customer.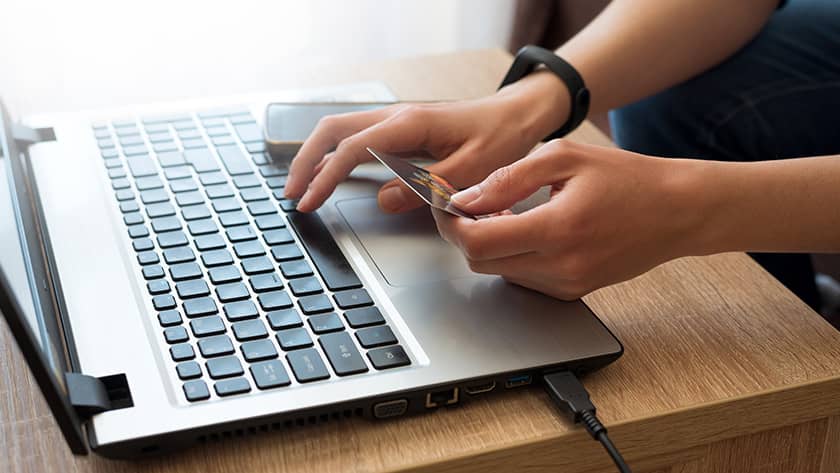 Provide security
Undoubtedly, security is one of the main concerns in e-commerce. It's important that your customers feel comfortable and secure when shopping in your store. Include all necessary security mechanisms to ensure that their banking details don't end up in the wrong hands. Always highlight this, especially at key moments, like when entering credit card details.
It will be beneficial for your store to include online trust certificates and offer customer service channels so your users can resolve their doubts or solve issues if they arise.
Include product review
Another element that helps break the uncertainty is knowing what other people think about the product we want to acquire. That's why product reviews have become almost mandatory content in your online store, as they are one of the factors that we take most into account when buying a product online. If many of your products lack reviews, encourage customers who have already purchased them to write a review by offering them some reward in return.
Take special care of your checkout
Would you say it's easy to buy from your online store? The checkout moment is without any doubt the main pain-point of every online store. It's the most delicate moment of the operation when the user is most susceptible, and any small details that can cause doubt or annoyance will result in your customer abandoning the store.
The payment moment is the most delicate of the operation
Slow loading times, endless forms that require entering numerous details, and ambiguous buttons are elements that significantly decrease the chances of a customer finalizing the payment.
Offer payment alternatives
The credit card is the most common internet payment method. But many users are reluctant to enter their bank card information into e-commerce and prefer other forms of payment like PayPal or Apple Pay, which sometimes inspire more confidence. Others even prefer to make a bank transfer or pay on delivery. That's why it's important to always offer your customers as many payment methods as possible.
If you only offer the possibility of payment with a bank card, this may be hindering your users from placing orders in your online store. Consider the possibility of offering other payment methods, as long as that doesn't cause significant harm to your business.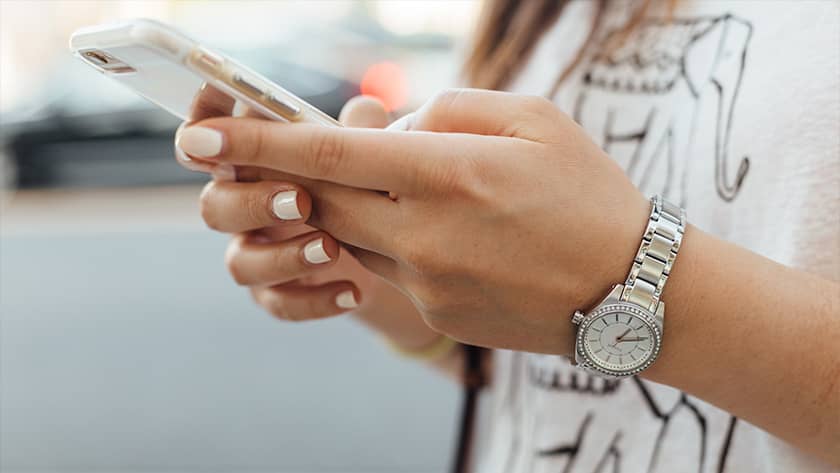 Prepare your online store for mobile and improve results
Mobile phone usage continues to grow. For example, some of the online stores we have developed at OKB Interactive Studio, around 70% of visits come from mobile devices. So if you want your e-commerce to achieve better results, you need to optimize it for mobile phones.
This doesn't just mean that your store looks good on a phone's small screens. It means that the entire purchase process needs to be properly designed to ensure a fast and easy experience from a smartphone. Even though until a few years ago, the mobile was more a research tool than a purchase one, more and more consumers are using it to materialize their purchases.
Make returns easy
E-commerce gurus have said it: the takeoff of their online stores arrived when they started applying free return shipping. As we have seen in other points, uncertainty is an inseparable factor from internet shopping.
So, if you don't guarantee that the product can be easily and costlessly returned if it doesn't meet the buyer's expectations once they receive it at home, the chances of someone acquiring any of your online store's products significantly decrease.
Try to be flexible with your return policy, keep it highly visible throughout the purchase process, and whenever possible, allow the return of your online store products in physical stores.
Take advantage of omnichannel to sell more
It's a mistake to think of traditional commerce and e-commerce as two parallel or even conflicting realities because the key to modern commerce is in omnichannel: selling in physical stores and online. Furthermore, the best results will be achieved when your offline and online channels work hand in hand, supporting and benefiting each other.
Benefits your online store brings to your physical store
An example of symbiosis between a physical store and an online store is explained by one of the users' most common behaviors: the so-called ROPO (Research Online, Purchase Offline). Generally, when we feel the need to buy something, we first search the internet, simply because we can quickly obtain information at any time and from anywhere. Once we have done our market research, we go to the physical stores of the websites where we have found the most interesting products, and that's where we materialize the purchase. Therefore, the online store helps attract customers to the physical store and, above all, makes our products visible to many customers who wouldn't even consider our brand initially.
Benefits the physical store brings to the online store
The ROPO behavior is explained by the uncertainty that sometimes comes with buying online, something we have all experienced. In many aspects, the physical store can be a balm for these fears. For example, many customers who are not regular users of online shopping feel more confident buying from an e-commerce if they know that this business has a physical counterpart because they perceive it as something more 'real'. Moreover, the option to implement a click & collect in your physical store so your customers can pick up their online purchases there and thus avoid shipping costs is another big boost that traditional commerce can give to your e-commerce and improve its sales.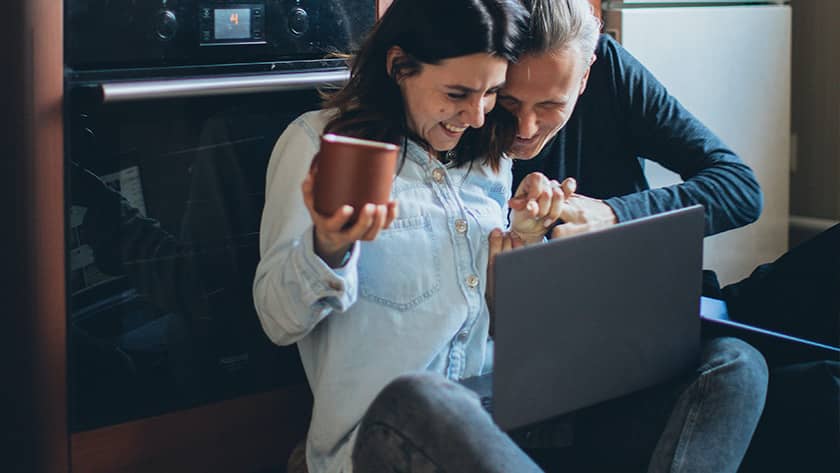 Promote your store
Even though it's the last point, it's not the least important. Because even if you have the best product in the market and the best online store, if your customers don't reach it, you'll never achieve the sales you want. E-commerce doesn't start showing results overnight and certainly doesn't run by itself. It's necessary to have a multichannel marketing strategy that promotes your online store in all possible places: search engines, social networks, emailing campaigns, advertising…
So if your online store isn't showing the numbers you were expecting, it might be due to a lack of positioning. Some things that can help are improving SEO, increasing social media presence and gaining followers, creating a club of members to send regular promotions to… You can also run paid campaigns on social media, search engines, or traditional channels like radio, press, or television.
---
As you have seen, implementing an online store can bring many advantages to your business, regardless of your sector or the product you want to sell. Betting on e-commerce is betting on a way of selling that is already fully established in our lives and is here to stay.
But launching your online store requires resources and time and to put yourself in the hands of professionals who will make you start reaping the benefits of your efforts soon.